cider-making at nashi orchards on vashon october 6th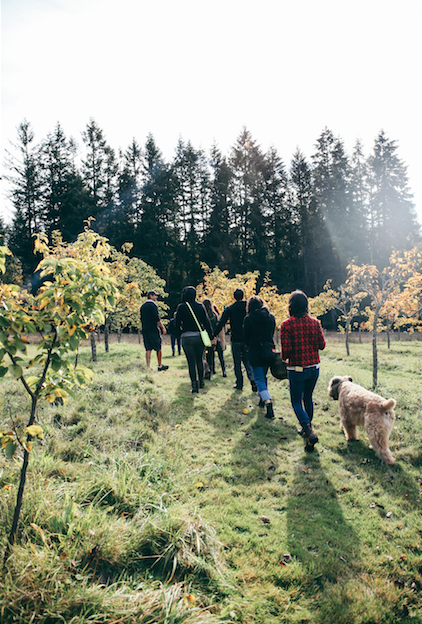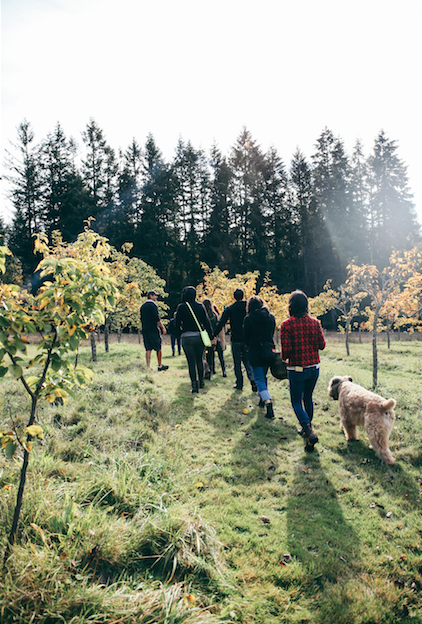 cider-making at nashi orchards on vashon october 6th
Celebrate the bounty of the season at the beautiful Nashi Orchards on Vashon Island. Owners, Cheryl Lubbert and Jim Gerlach will give field trippers a tour of their orchard, press newly harvested apples and quince, and discuss the techniques of making hard cider. After learning how it's done, we'll have the chance to taste their award-winning apple ciders and perrys.
Field trippers will go home with their own gallon jug of fresh-pressed apple cider along with the tools and know-how to make hard-cider at home.
Libations and nibbles served. Must be 21 years old with valid I.D. to attend.
Nashi Orchards is a celebrated winery situated on 27 acres of farmland on Vashon Island. Using sustainable farming practices and heirloom varieties of apples, Asian pears, and perry pears, Cheryl and Jim have been producing outstanding ciders and perrys for several years. The orchards and surrounding farm are also home to St. Croix sheep, Bouvier de Flanders dogs, as well as an abundance of birds and other wildlife.
photos by Stephanie Eburah
time: Sunday, October 6th 1:30 - 3:30 p.m., tasting room open until 5:00.
place: Nashi Orchards 25407 Wax Orchard Rd. Vashon Island map
Payments for field trips and classes are non-refundable, though they may be transferred to another person (your new best friend!). All sales are final. If trip is cancelled due to instructor illness or lack of enrollment, full refunds will be issued.