crabbing 101 august 2nd and 3rd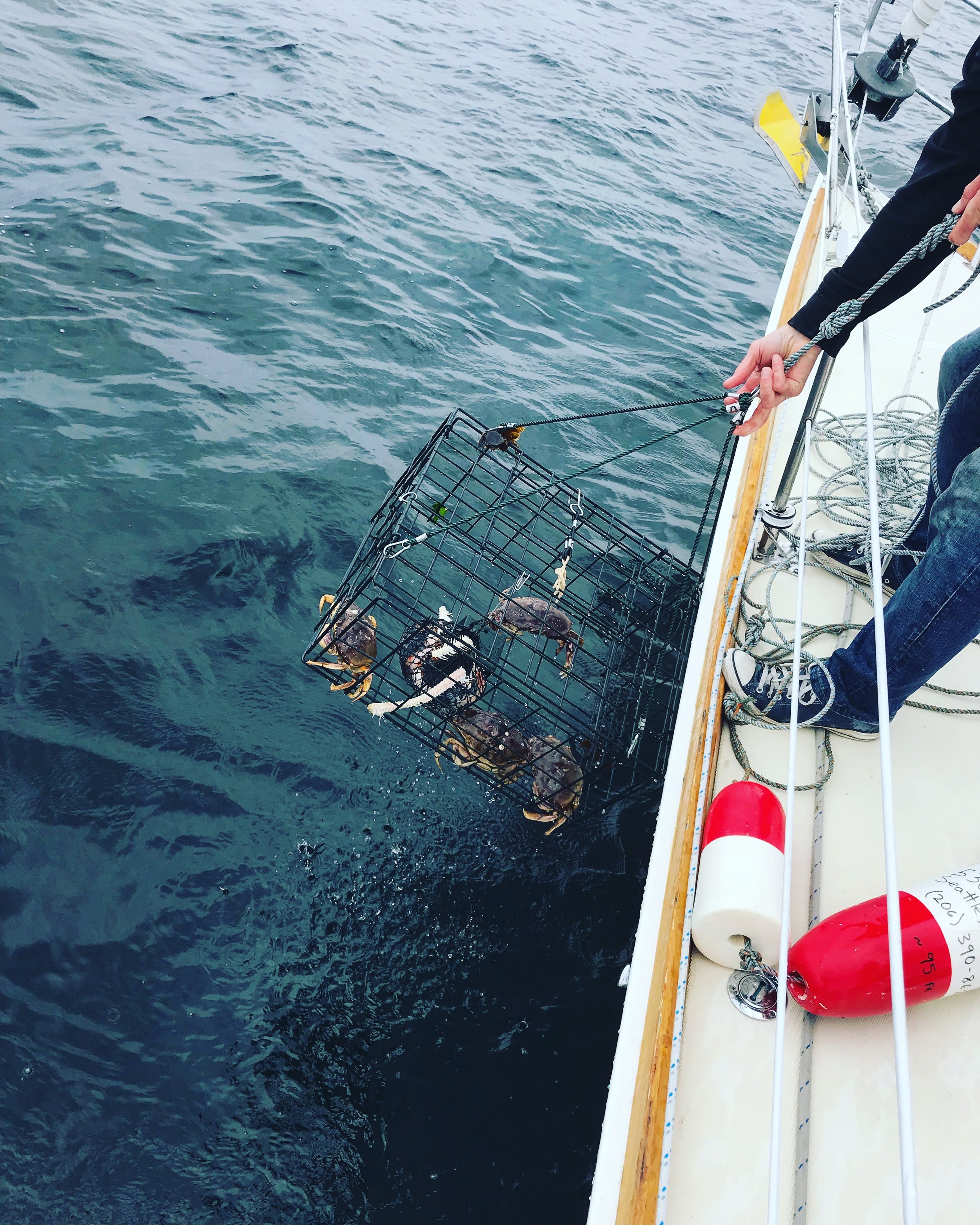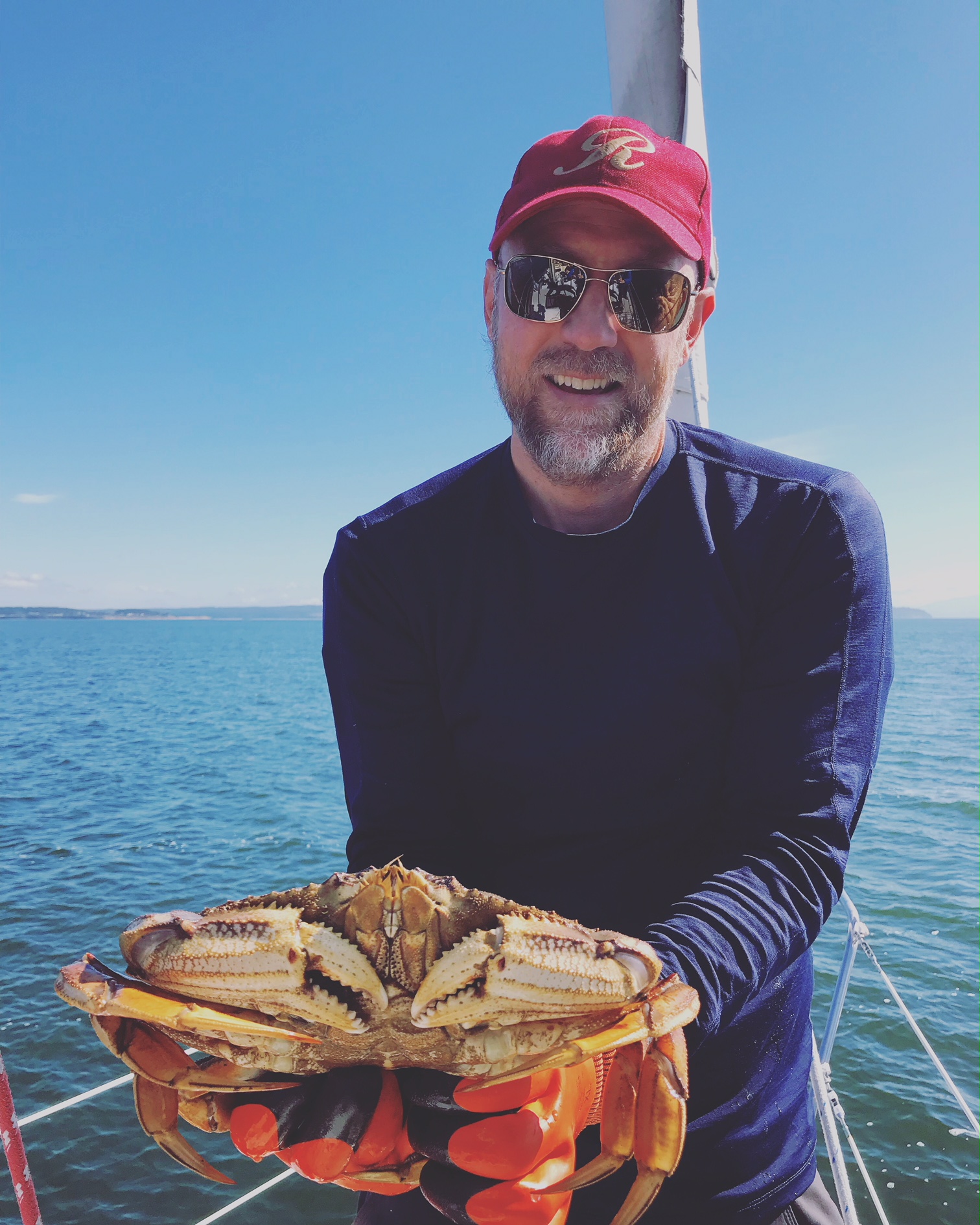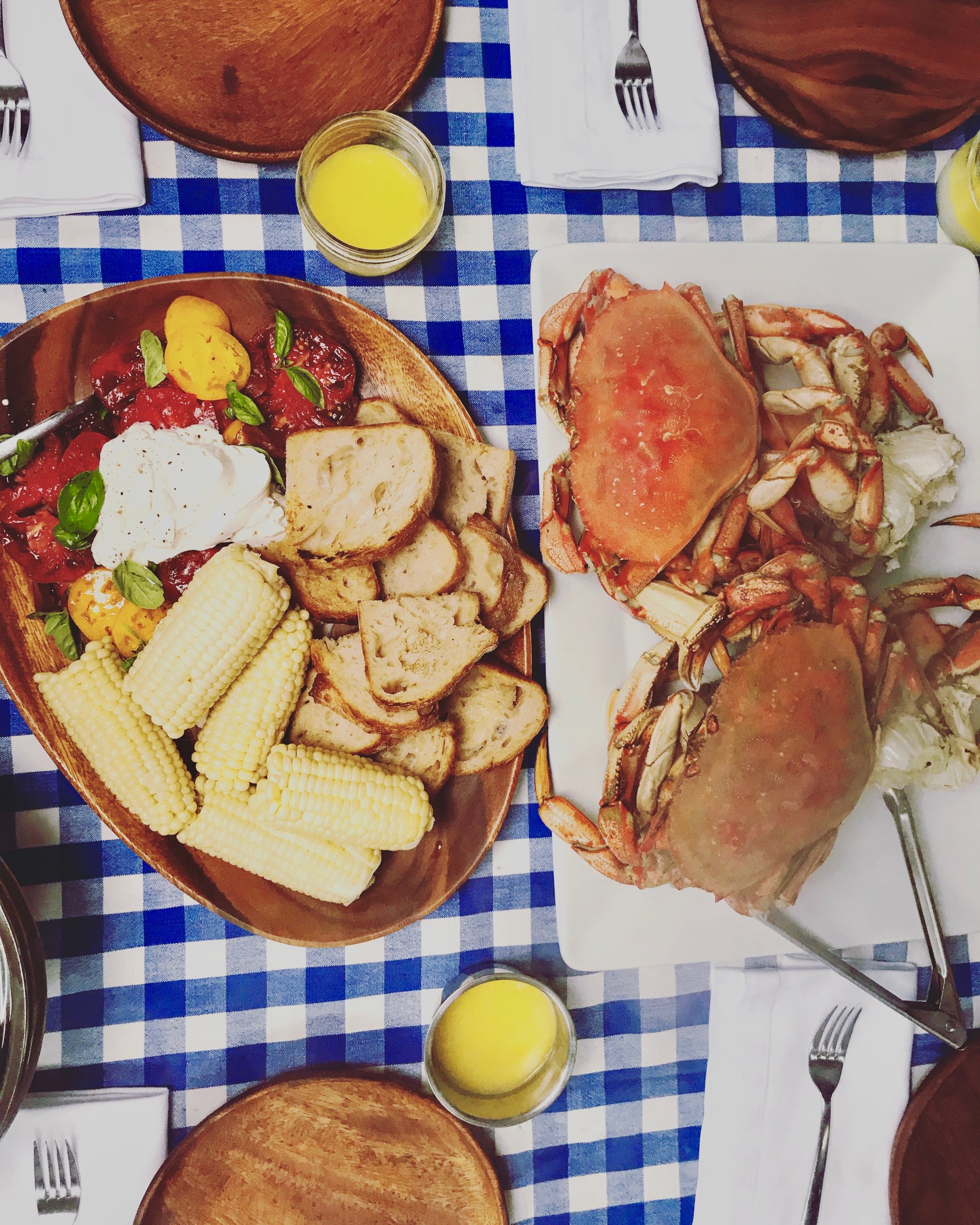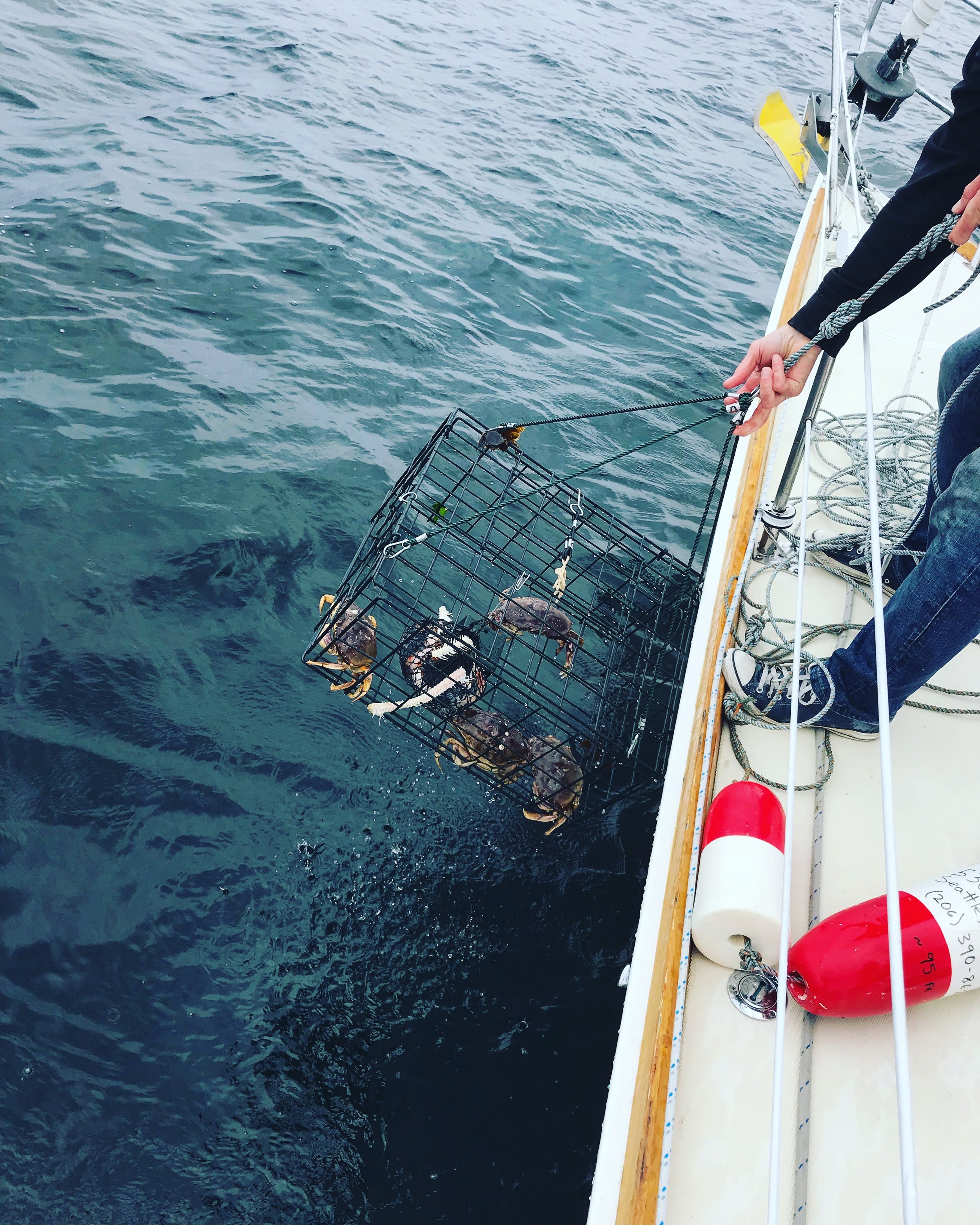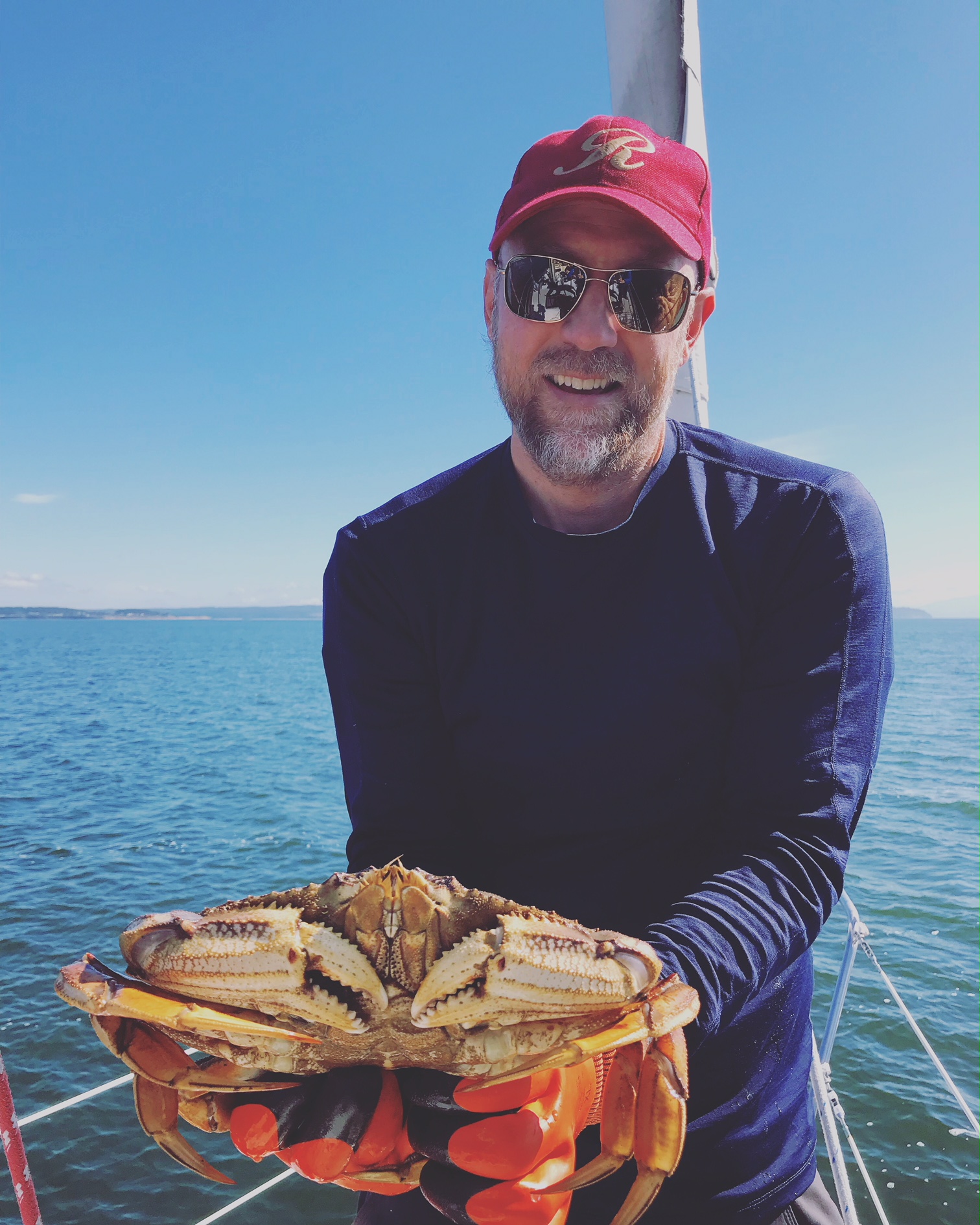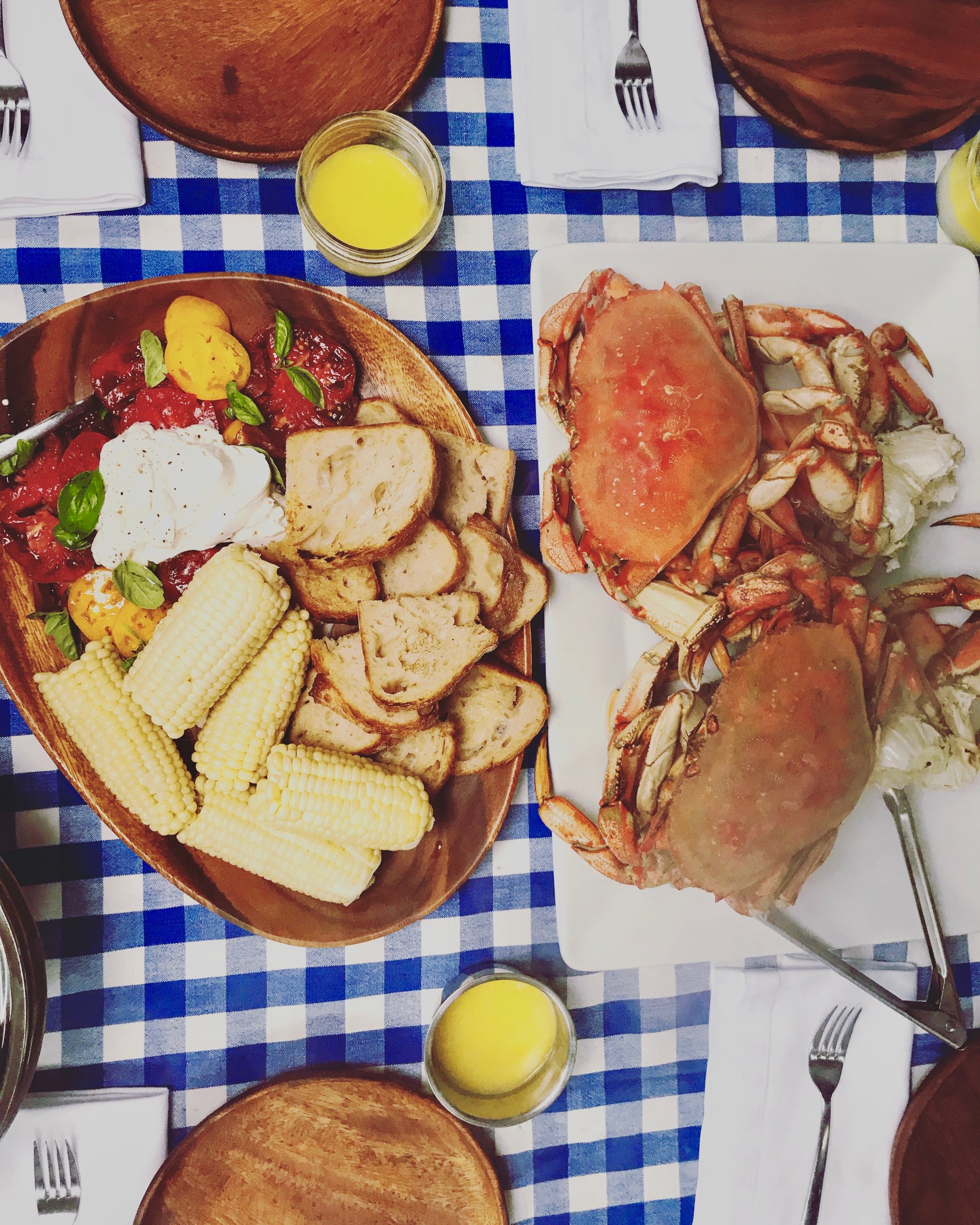 sold out
crabbing 101 august 2nd and 3rd
On this Puget Sound adventure, field trippers will learn all about crabbing for Dungeness crab a.k.a. Metacarcinus magister or "master crab." From bait and traps to the anticipation of pulling the pot, from proper storage to preparation and picking - we'll cover the gamut. While pots are soaking, we'll sail the Sound and enjoy views of the Olympics, Mt. Baker, Mt. Rainier and downtown. The afternoon ends with a crab feast and toast to the bounty of the Salish Sea.
Our vessel, Semper Quaerens, is a comfortable J/40 performance cruiser with a full suite of modern navigation electronics, extensive safety gear, and comfortable life jackets for all passengers. The spacious and bright heated cabin has two heads (that's bathrooms in landlubber speak), a full galley with oven, range, fridge and freezer, and ample seating for 6 adults around a large table.
Your captain and crew have tens of thousands of open ocean miles in their wake, and more than 40 years combined experience plying the waters of the Salish Sea. They can provide as much or as little sailing or navigational instruction as you want.
Severe weather may cancel for comfort of field trippers (but the boat can safely handle nearly any conditions we're likely to see). Field trippers prone to motion sickness should pre-dose with an over-the-counter motion sickness medicine.
Maximum 6 guests.
We are booking custom excursions aboard the Semper Quaerens this summer with limited availability. Contact info@fieldtripsociety.com with date requests. Crabbing season lasts from July 4th - August 3rd, weekends only.